SelectedTech Webinar 14 Performance optimization in Hugo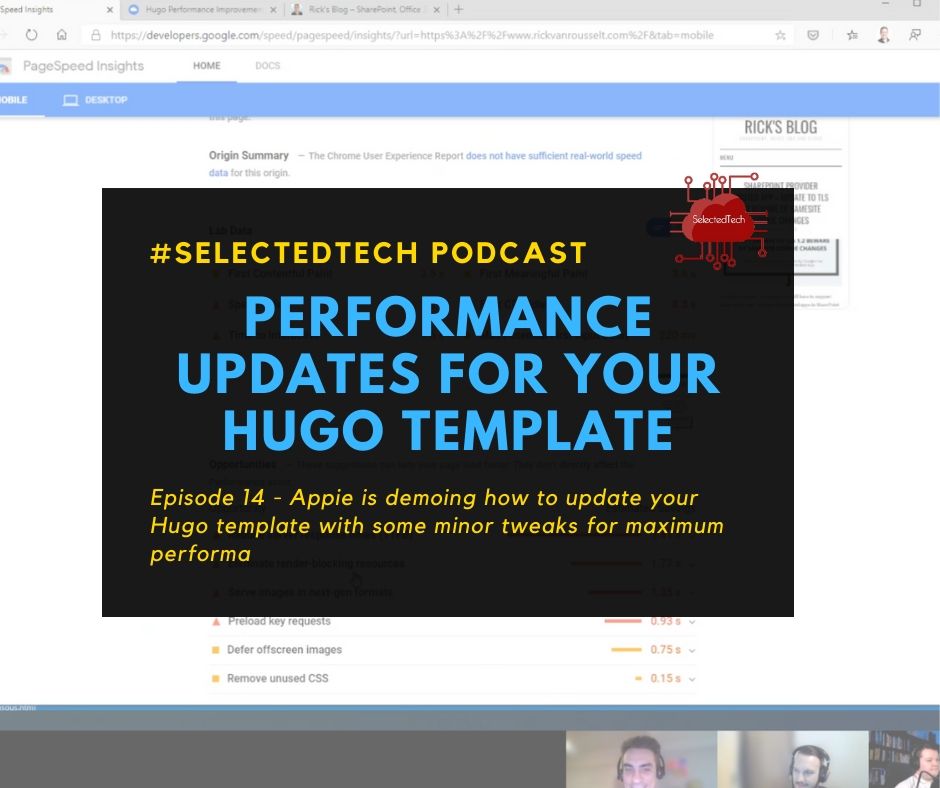 As we are running our Selected Tech site as a static site on Hugo we spend an episode looking on how to tweak performance. Appie shows us on how to use Google Pagespeed Insights to tweak the Hugo output and maximize the performance score of a site. Including tips & tricks and of course the best practices applied to our blogs and selected tech site.
Show notes of episode 14
Or just listen to the episode here:
Updates from SelectedTech
Like always you can reach us on Facebook and Twitter. Or you can follow our podcast at http://podcast.selectedtech.show/ and sync it with Spotify, Apple Podcasts, Overcast and some other services.