SelectedTech Webinar 15 Mr. OneDrive's Bot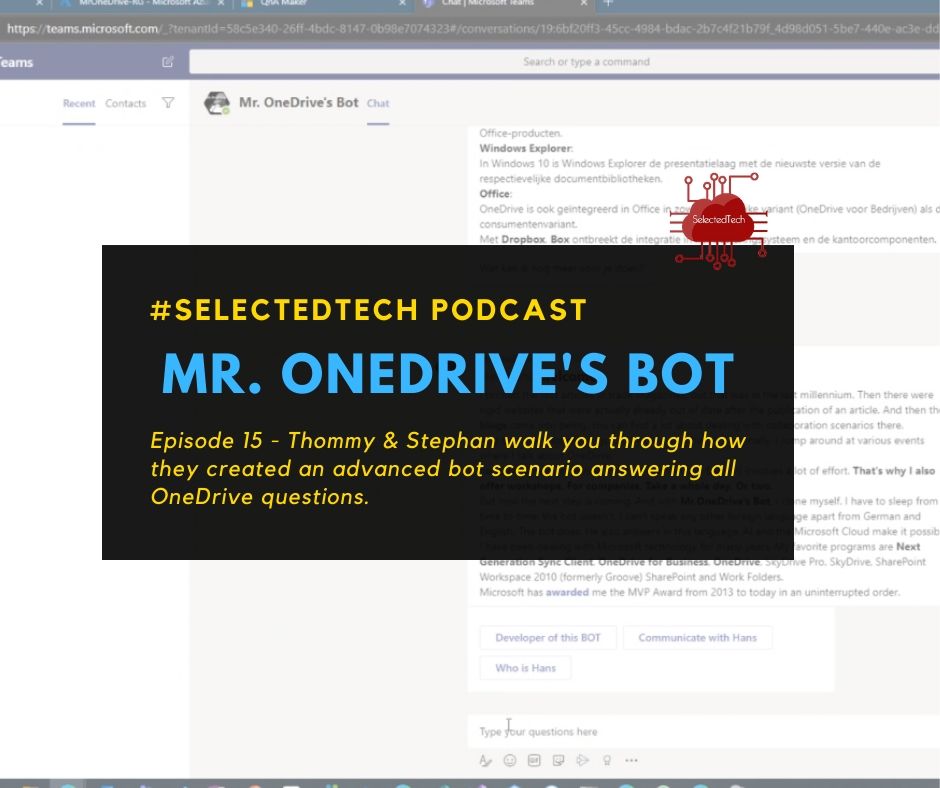 Episode 15 and Stephan walks us through Mr. OneDrives Bot. Mr OneDrives Bot is the digital twin of Hans Brender. Stephan and Thommy share their lessons learned on building a public chatbot that contains a large scala of knowledge stored in QnA Maker. As it surfaces its knowledge in multiple languages it is an interesting show for anyone building chatbots!
Show notes of episode 15
Or just listen to the episode here:
Updates from SelectedTech
Like always you can reach us on Facebook and Twitter. Or you can follow our podcast at http://podcast.selectedtech.show/ and sync it with Spotify, Apple Podcasts, Overcast and some other services.