SelectedTech Webinar 23 Microsoft Search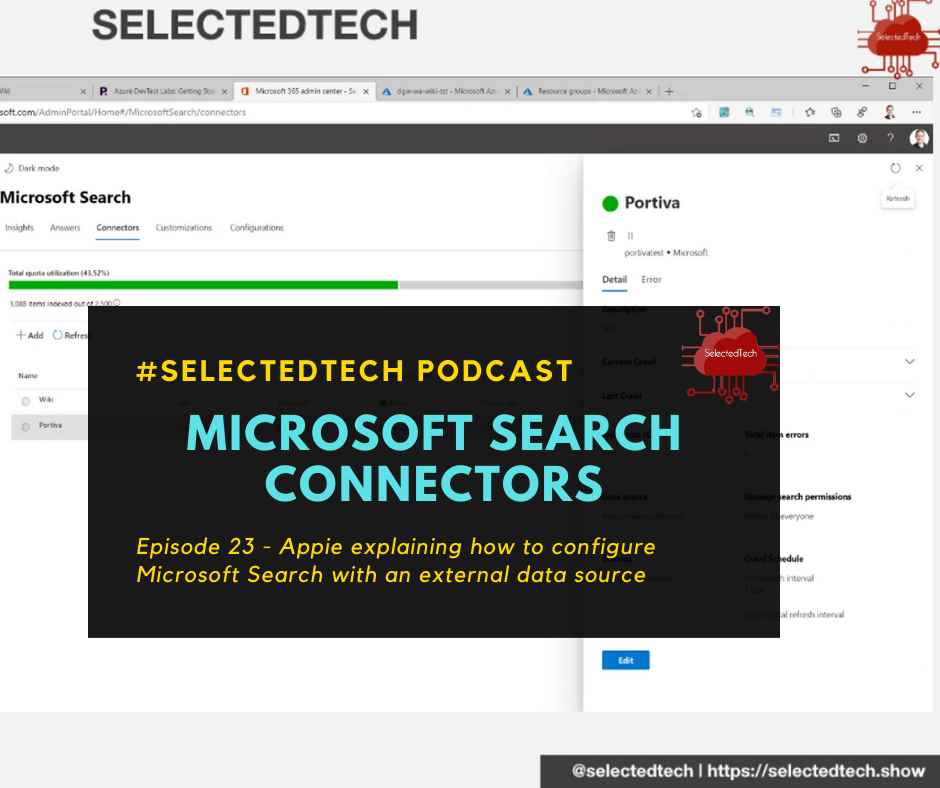 Episode 23 and Appie shows the Microsoft Search. Demoing what it takes to add new content to your index. Setting up for success by adding both anonymous content and authenticated content.
Show notes of episode 23
Or just listen to the episode here:
Updates from SelectedTech
Like always you can reach us on Facebook and Twitter. Or you can follow our podcast at http://podcast.selectedtech.show/ and sync it with Spotify, Apple Podcasts, Overcast and some other services.