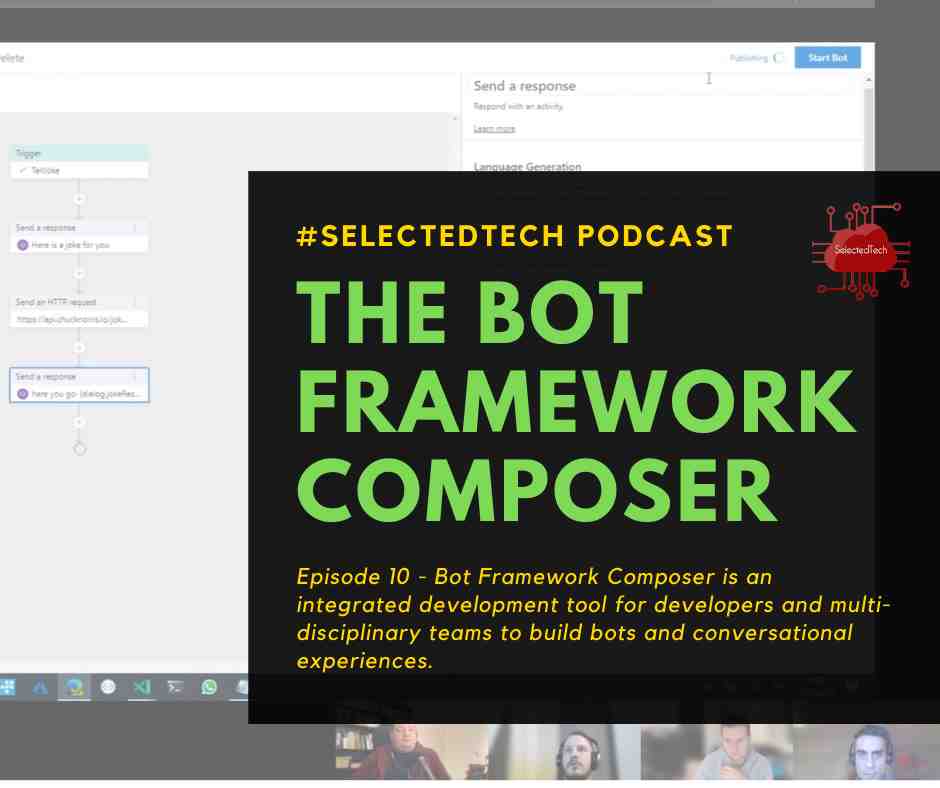 The Bot Framework Composer is a new tool from Microsoft helping developers in creating bots with the help of a graphical interface. Its goal is to allow multi-disciplinary teams to build bots and conversational experiences with the Microsoft Bot Framework. The tool is currently available in preview but we already showed it at our ESPC workshop and a couple of other events. The feedback was quite good so we thought it would be a good idea to introduce the tool to a broader audience as well. So tune in to see us creating a Chuck Norris joke bot within minutes.
If you want to stay up to date with what is going on with the Microsoft Bot Framework make sure to follow Ben Brown and Gary Pretty from the actual engineering team on Twitter.
Show notes of episode 11
Check out the video below:
Or just listen to the audio here:
Updates from SelectedTech
Like always you can reach us on Facebook and Twitter. Or you can follow our podcast at http://podcast.selectedtech.show/ and sync it with Spotify, Apple Podcasts, Overcast and some other services.