SelectedTech Webinar 20 AI in SharePoint on-premises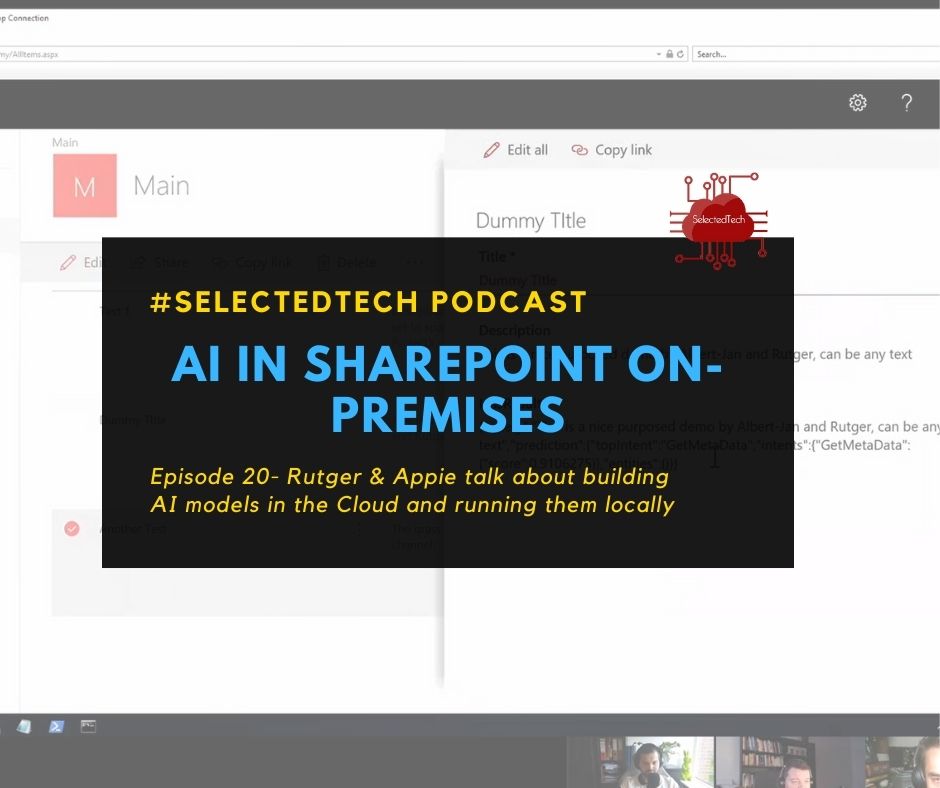 In Episode 20 we have a guest: Rutger Knijnenburg. We talk about building AI models in the Cloud and running them locally. Rutger and Albert-Jan show how to run models using Docker and keep all your data locally. In the case they show how to enrich your on-premises SharePoint data with a local LUIS model.
Show notes of episode 20
Or just listen to the episode here:
Updates from SelectedTech
Like always you can reach us on Facebook and Twitter. Or you can follow our podcast at http://podcast.selectedtech.show/ and sync it with Spotify, Apple Podcasts, Overcast and some other services.