SelectedTech Webinar 21 365 QA Bot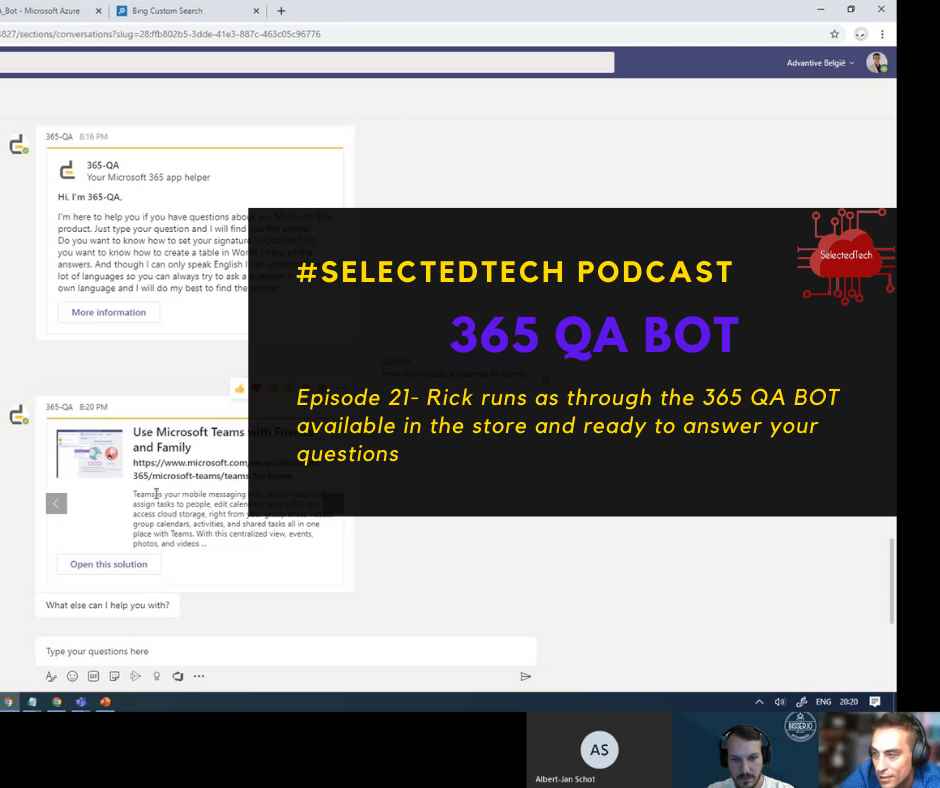 In episode 22 Rick runs as through the 365 QA bot he built. Check it out today in the Microsoft Teams store! You will also learn more on how to submit your app to the Teams App Store!
Show notes of episode 21
Or just listen to the episode here:
Updates from SelectedTech
Like always you can reach us on Facebook and Twitter. Or you can follow our podcast at http://podcast.selectedtech.show/ and sync it with Spotify, Apple Podcasts, Overcast and some other services.