SelectedTech Webinar 35 Bot Composer Teams Task Modules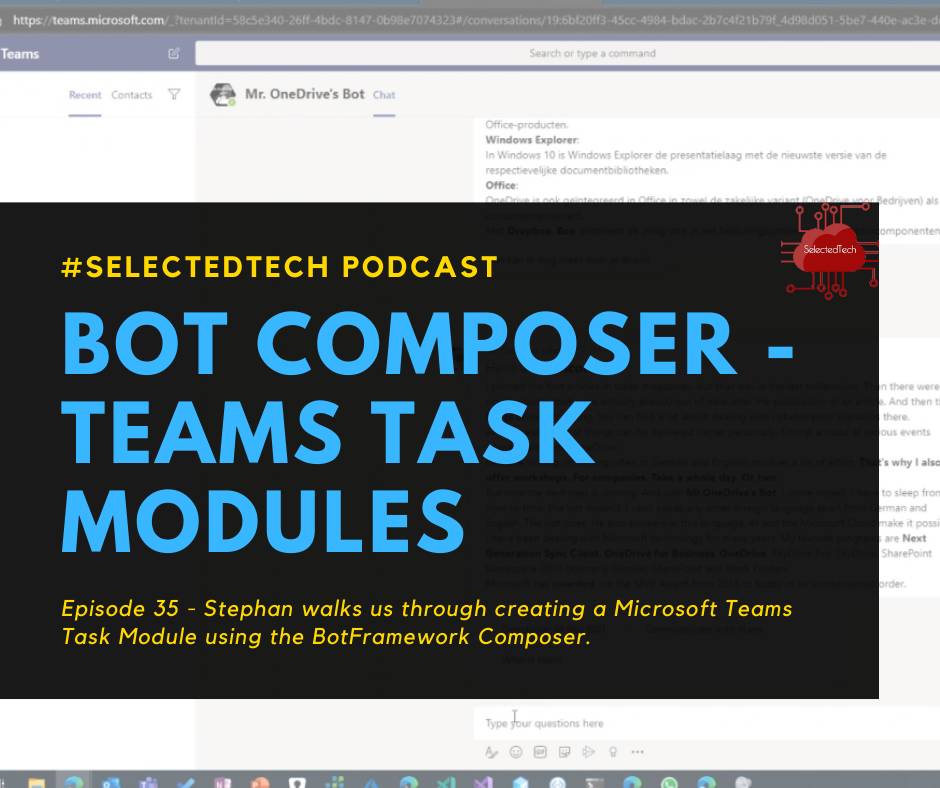 In episode 35 Stephan walks us through the use of Team Task Modules in the Bot Composer. Task modules allow you to create a pop-up experience in Teams. Either to gather additional info or to show additional info. Combined with the Bot Composer you can gather input for your chatbot experience without flooding a channel with info. Stephan shows all steps required; from installing the packages to creating the triggers and handle the responses ✔️.
Show notes of episode 35
Or just listen to the episode here:
Updates from SelectedTech
Like always you can reach us on Facebook and Twitter. Or you can follow our podcast at http://podcast.selectedtech.show/ and sync it with Spotify, Apple Podcasts, Overcast and some other services.