SelectedTech Webinar 36 Using Logic Apps for Tweet automation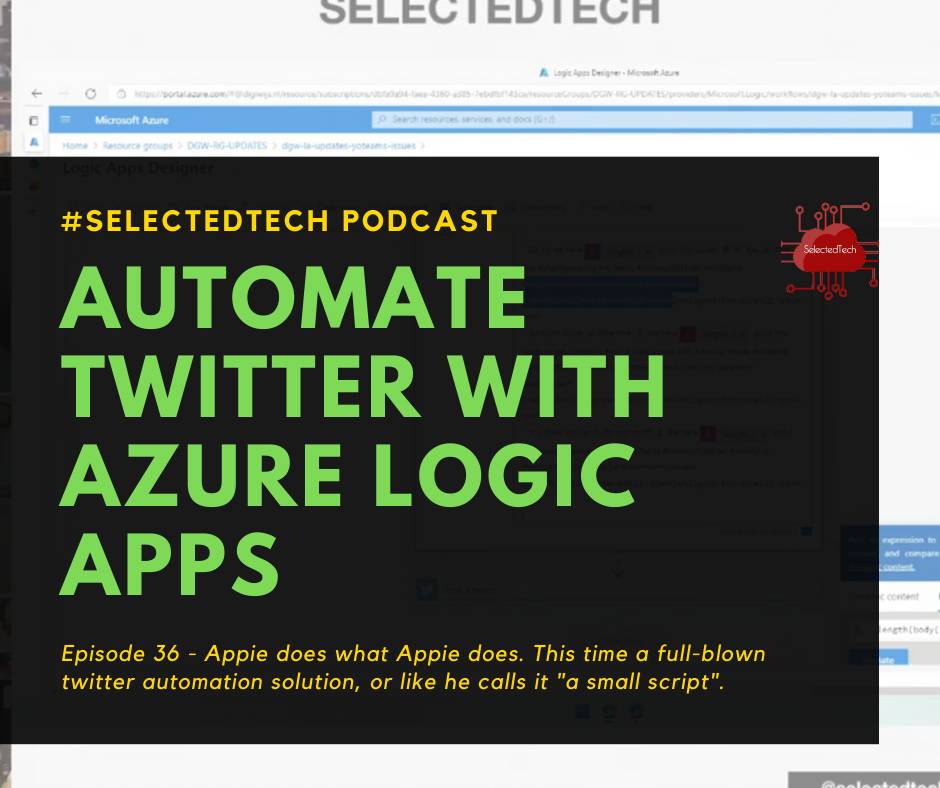 Episode number 36 where Appie shows how you can use Logic Apps to send tweets. What started with a simple scenario to schedule a few tweets ended up in a demo with multiple Logic Apps to tweet about open issues in the PnP projects CLI for Microsoft 365 and the Teams Generator. Including scheduled tweets based on a SharePoint List. A fun example how something small can quickly grow to a more complex scenario supported by low-code using Logic Apps!
Show notes of episode 36
Or just listen to the episode here:
Updates from SelectedTech
Like always you can reach us on Facebook and Twitter. Or you can follow our podcast at http://podcast.selectedtech.show/ and sync it with Spotify, Apple Podcasts, Overcast and some other services.